We provide full service exterminator solutions for all types of ants including carpenter ants. Safe, and environmentally friendly ant extermination solutions. Ants may be a tremendous nuisance particularly if you live in Mississauga Ontario. The most common ants in the region are carpenter ants, pharaoh ants and pavement ants. The worst types of infestations are caused by carpenter ants.
Our exterminators are fully licensed, insured, trained and experienced in providing successful ant management services.
If you are experiencing a carpenter ant problem contact us to schedule an inspection.
The first step for dealing with an ant problem successfully is having an exterminator perform a visual inspection. The target is for the tech to collect as much information about problem possible. Then this information can be used to provide a recommendation on dealing with the problem. After the initial review and recommendation our technician identify the causes of the infestation and make useful recommendations on preventing the growth of the issue.
Following the first inspection and formulation of the plan of action the ant extermination process will be begun by the technician. Depending on the type of infestation the treatment can vary. While every infestation has its own special characteristics, ant control treatments include spraying baseboards, doors and window frames.
There is a possibility, depending on the level of the infestation, that you and your family maybe requested to vacate the premises for four hours and until the pesticide has dry.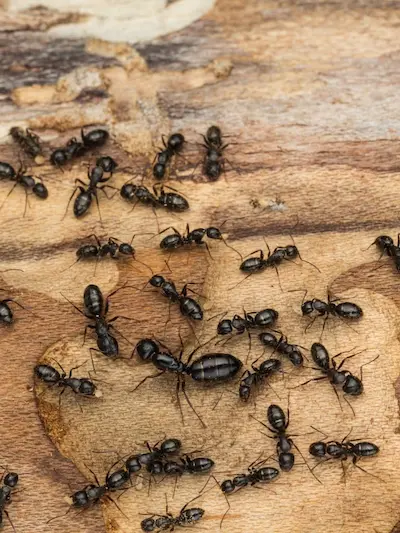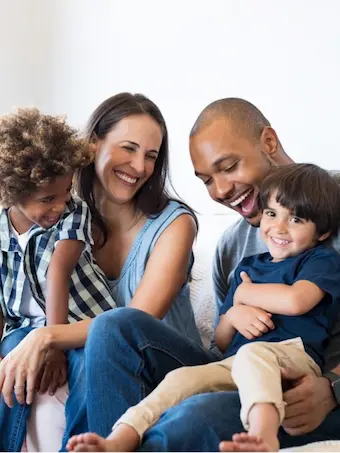 If you have spotted ants in your home, call us to schedule an inspection. Our technicians will identify the problem and provide treatment recommendations.
Carpenter ants can be just as or even more harmful than termites. As they construct nests in wood by tunneling and nesting inside wood structures Structural damage can be caused by them. They're large, black ants sometimes with dark brown or dark red areas. Carpenter ants are similar in appearance to the common pavement ants, but can be recognized by specific physical features. The carpenter ant has a single pinched node between the abdominal cavity and the thorax, while most ants have a dual node. Carpenter ants burrow in dead trees and unlike termites they don't feed off rotting wood. They are known to hollow out sections of trees to create their shelter. They have the ability to travel up to 100 meters in hunt for food and they are most active during the night. They don't sting but worker carpenter ants are known to bit. Carpenter ant size ranges between 0.64 to 2.5 cm.
They are considered an invasive species because they're known to create nests in the wood of residences in and around Mississauga. Such activities can damage the structural integrity of the house or structure.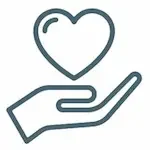 We are a name you can trust. We work hard to satisfy our customers by sending pests packing for good. We rely on decades of experience within the pest control industry, which allows us to successfully see every job through to the end. We enjoy providing you with our professional services no matter how large or small your pest control needs.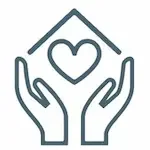 All the services and products we use are effective, yet safe for use around humans and pets. We use all of our products and services in accordance to provincial and federal laws and guidelines. Safety is a priority, which is why we assure the safety of you, your family, and beloved pets, but not the pests that bother you.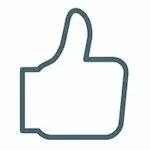 We back all of our services with guarantee. We are so sure of our work that we follow through on every promise and guarantee we offer. If pests re-infest your home or business during the warranty period, we will return at no additional cost to you.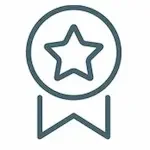 We are a team with decades of experience and vast knowledge. We assure that each member of our team has plenty of training and real-time pest solution experience. Rest easy knowing that when you reach out to us, you are in good hands!
Call us for more information or to get a quote for our pest control services
Problems You Can Experience with an Ant Infestation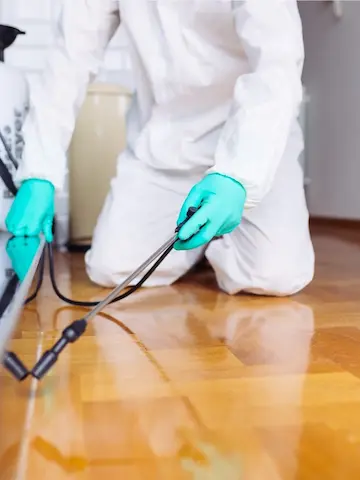 Why Professional Extermination is So Important
Ants may seem like more of a nuisance than anything, but the truth is that little ants can turn into a big problem. Ants commonly plague homes and businesses. They crawl around on floors, counters, and other surfaces, making their presence known. They get into food that is not properly sealed and seek hydration from moist areas.
Believe it or not, ants can do more than ruin your food sources. Some ants bite, which can prove painful and bothersome. Ant bites and stings may burn and cause irritating bumps and bites. They may also lead to infections or cause an allergic reaction. Worse yet, there are some ants that can cause structural damages.
Carpenter ants chew through wood to create tunnels throughout their nest. As such, they can damage wood objects. Make sure you address an infestation of ants as soon as possible to avoid potential problems. Keep in mind that professional extermination is the best way to deal with an ant infestation of any kind.
Over-the-counter pest control solutions are not nearly as effective as commercial grade solutions. Also, ant sprays and baits may not work on all species of ants. We can identify the ant that invades your home or business and eradicate the colony using effective methods that work.
As professionals, we do more than just eradicate ants for you. We eradicate the entire nest, including the queen, and then work to prevent a re-infestation from occurring. We figure out what attracted ants to your home or business in the first place and either remove what attracts them or provide you with solutions that you can use to keep them out.
Let Us Work to Remove Ants From Your Home Or Business Using a Professional and Effective Approach.
If you notice ants invading your home or business., contact us at your soonest convenience. The sooner you handle an ant invasion, the better. If left unchecked, an ant problem can expand. You might be surprised to learn just how fast an ant colony can expand its population. The sooner we can provide you with ant control solutions, the better.
We use a professional, effective approach. Our team of licensed, trained, and insured professionals will inspect your property. They will make note of what attracts ants to your property and work quickly to eradicate the problem. We are so sure of our work that we offer you a six-month warranty. If pests return within that time, so do we.
Our approach to pest control is effective, and yet safe for you, your family, and your pets. We also make sure we use an environmentally safe approach when it comes to eradicating pests. Our long-lasting solutions continue to work even after we have implemented our solutions. Of course, it is long-lasting solutions that you need to protect your home or business from pests.
We understand that any pest, including ants, can disrupt your home and business life. Rather than allowing pests to move in and take over, we get them out and keep them out for good. Ants can lead to discomfort in your home or cause you to lose customers if you are a business owner.
No homeowner should feel uncomfortable in their own home and no business owner should worry about lost business. That is where we come in to help you with your pest problems. We offer comprehensive, scalable, and customizable solutions that meet your needs. We know that no two pest problems are alike, so we make sure our solutions work for your specific situation.
OUR SERVICES ARE GUARANTEED
WE TAKE PRIDE IN OUR WORK AND SEE EVERY JOB THROUGH. IF PESTS RETURN WITHIN THE CONTRACTUAL PERIOD SO WILL WE.
For your convenience, we offer a six-month warranty for our extermination services. In the unlikely event that pests return within that time, contact us and our professional team will return to correct the job free of charge.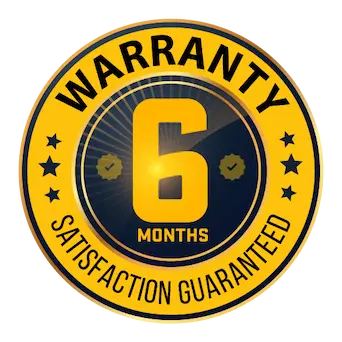 We offer Pest Control Services in Mississauga, Oakville, Brampton, Etobicoke, Georgetown, Halton Hills and Milton.